Goose
Red Butte Garden Amphitheatre,
Salt Lake City, UT
Sep 20, 2023
|
9:00 PM ET
|
LIVE HD VIDEO
Coach's Notes:
Indian River - 80s synth version. With Welcome to Delta jam.
All I Need - Slow, melodic version. With Thatch teases from Peter.
Mississippi Half-Step Uptown Toodeloo - Grateful Dead.
Don't Do It - The Band.

Show Notes: The show was ended early due to lightning in the area.
Show More
Show Less
Premium - Monthly
|
$12.99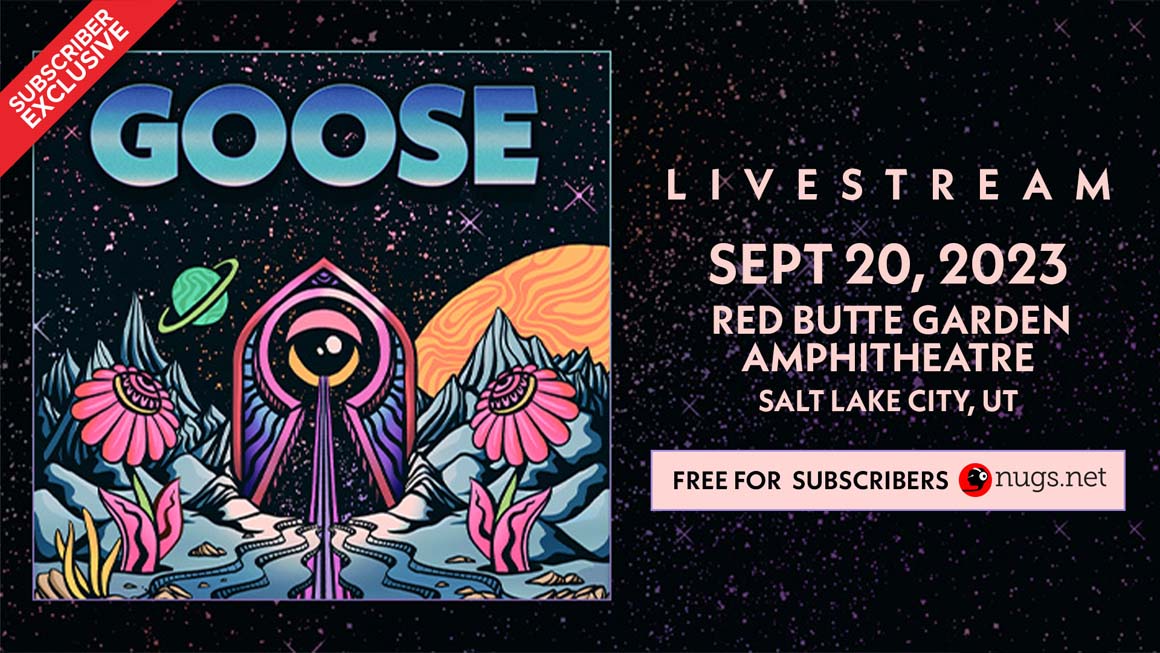 This livestream is exclusive to subscribers. Sign up to enjoy our unparalleled collection of concert recordings and watch this show at no additional cost.