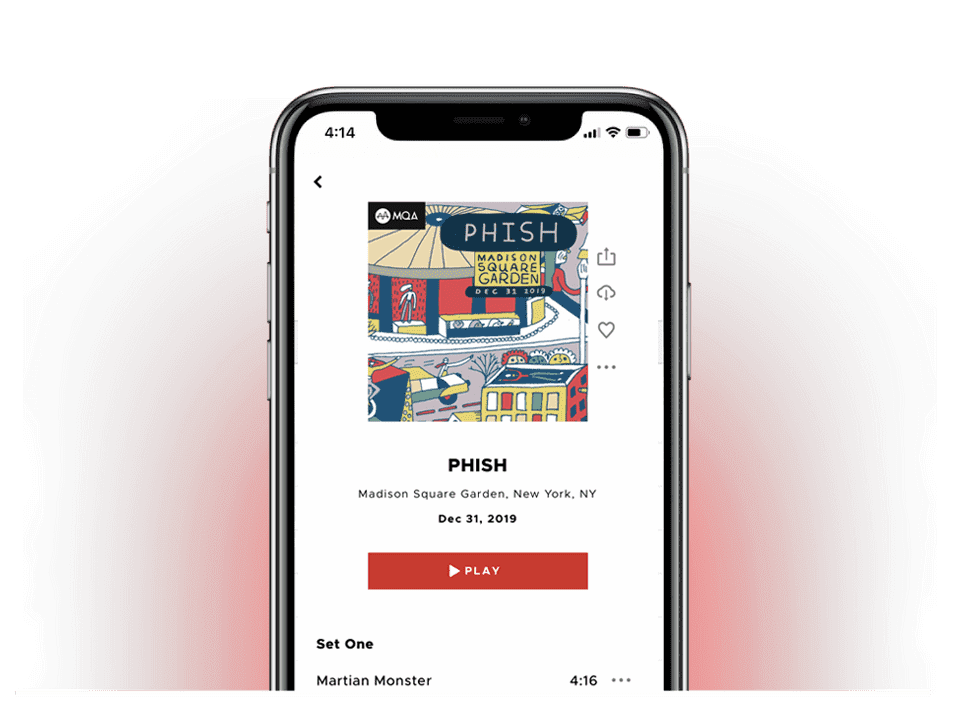 The best way to stream live concert audio
Stream professionally mixed soundboard audio
Save tracks, shows, and playlists for offline listening
Discover new concert audio added daily
Listen on your phone or via Chromecast, Sonos or BluOS
Watch Concert Videos In App
Watch hundreds of full concert videos on-demand
Subscribers get free access to Exclusive Livestreams
Watch on your phone or stream to your TV via Apple TV or Chromecast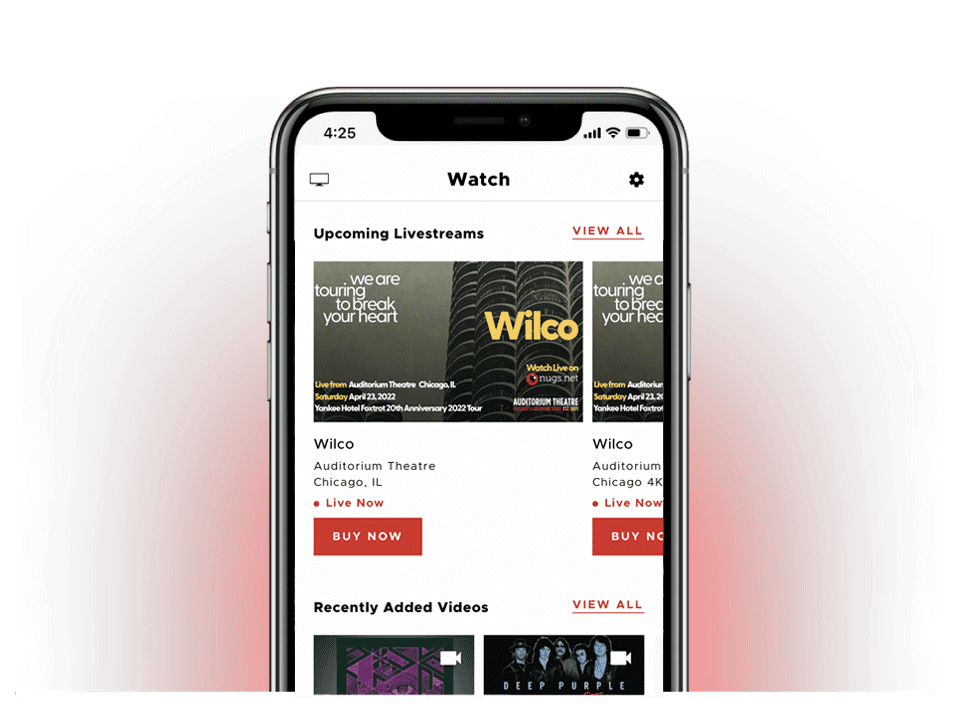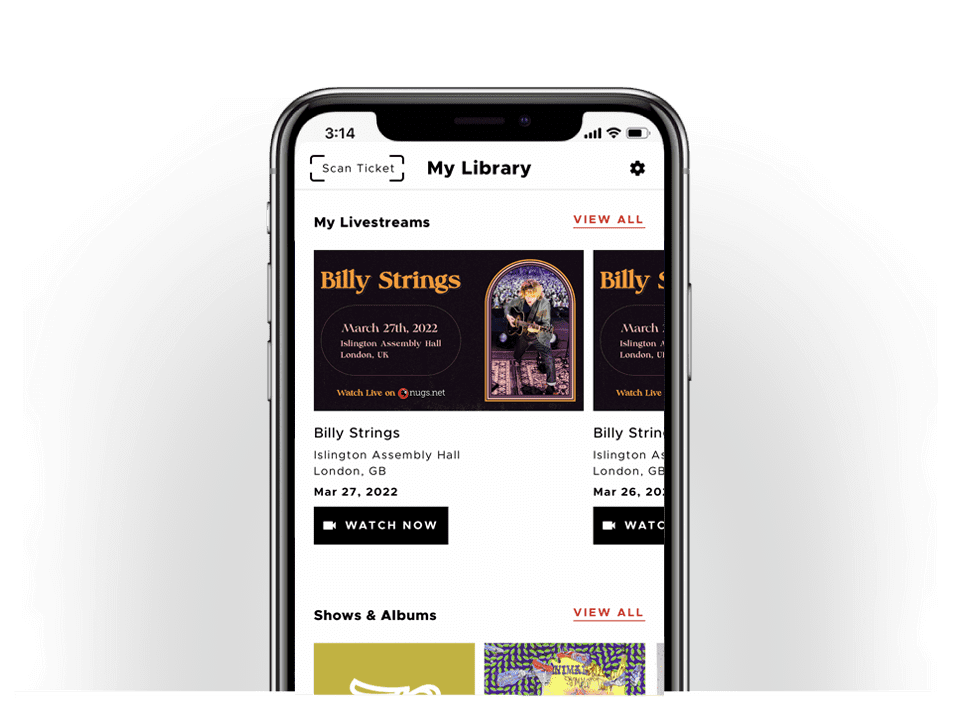 My Library
Playlists: create and share custom playlists
Purchased Audio: listen to other nugs.net purchases
Livestreams: watch purchased livestreams
For You
Choose your favorite artists to quickly access their content
Easily find new show audio from your favorites
Make changes anytime in the app settings. Choose new artists to follow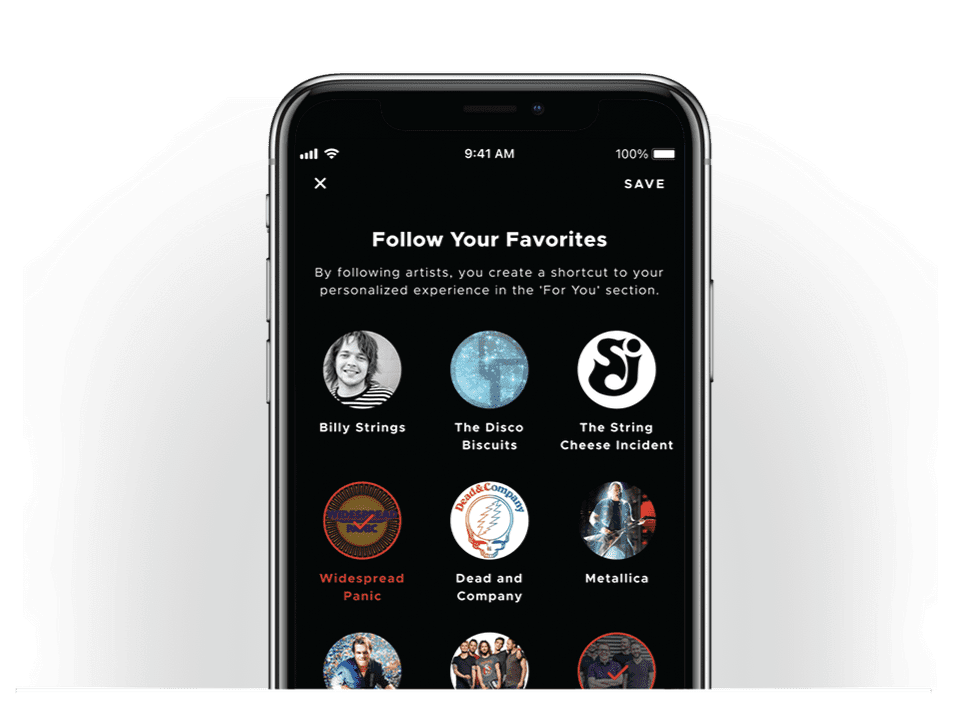 Get The nugs.net App Now!
nugs.net Subscribers Also Get...
New Videos On-Demand
Watch new videos from Dead & Company, Pearl Jam, Jimmy Buffett, Metallica, Dave Matthews Band, Widespread Panic, and The Rolling Stones.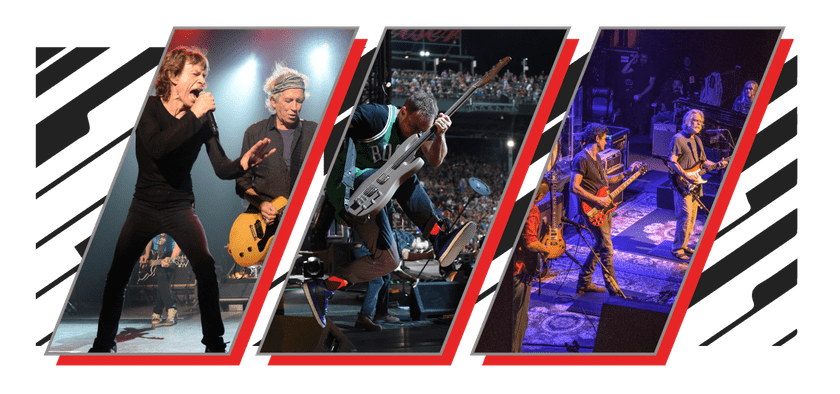 New Live Audio
Listen to new music from Billy Strings, Phish, Pearl Jam, Joe Russo's Almost Dead, Jack White, Greensky Bluegrass, Goose, and more added to the concert archives in the app.