Goose: The Road To Red Rocks and Beyond
Goose's journey from small-town venues to sold-out arenas may seem like it's happened overnight but here at nugs.net it's been a long time coming. The band's rise to fame during the pandemic has clearly been rooted in modern day 'taper' culture, with sell out shows across the country throughout 2022 despite never having played most markets. From YouTube premieres to nightly soundboards on nugs.net, over the last 5 years Goose not only tapped into the jamband community but have made their mark as one of the industry's most unique talents. Nearly 200 high-definition soundboards from Goose are streaming on-demand in the nugs.net app with shows that date back to 2018! In honor of their sold-out, debut & headlining performance at Red Rocks Amphitheatre, here are highlights from our favorite Goose moments on nugs.net.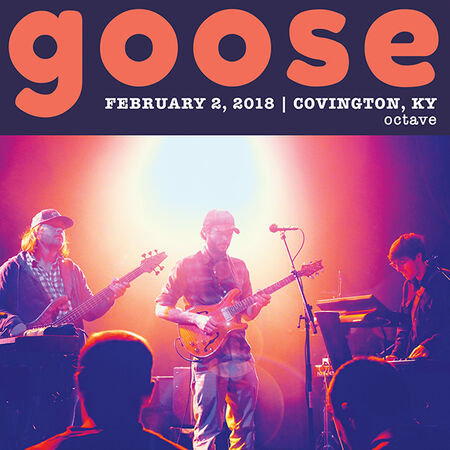 LISTEN NOW: February 2nd, 2018 Octave, Covington, KY
This show may be the first Goose soundboard on nugs.net but it packs a punch. At only 1 set and 8 songs – Madhuven, Wysteria Lane, Creatures, Crosseyed and Painless & So Ready all ring in over 10 minutes long! This venue capped at 200 people so if you got to witness this intimate but rockin' show – good for you.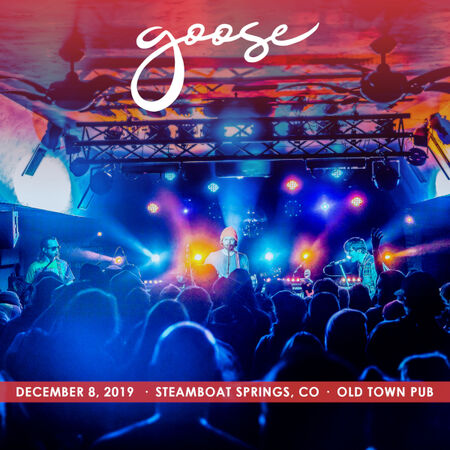 LISTEN NOW: December 8th, 2019 Old Town Pub, Steamboat Springs, CO
A two set show that features a Widespread Panic cover AND a Michelle Branch cover?! This setlist actually features tons of phenomenally executed covers making it an easily shareable soundboard, but also comes along with a great story of how Peter was rescued from a snow bank and consequently dedicated "Everywhere" by Michelle Branch to his rescue squad.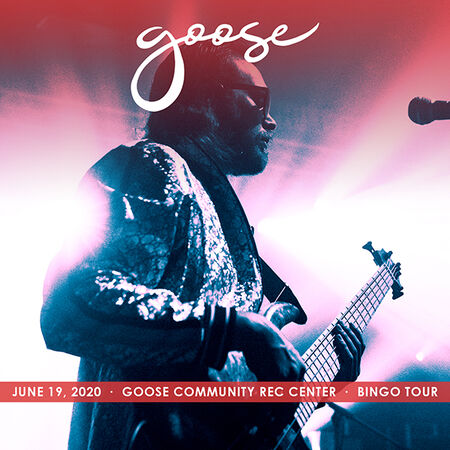 LISTEN NOW: June 19, 2020 Goose Community Rec Center – Bingo Tour
Goose may be one of the few bands that absolutely thrived during 2020. The band executed some epic livestreams & drive-ins that year but what brought them national news coverage was their conceptually unique 'Bingo Tour' in Summer 2020. Livestreaming from an undisclosed indoor location, the band had commentators, hosts and interactive digital bingo cards for viewers. Prompts such as "No Drums" or "20+ minute Jam" were pulled and magic was made. This show also marks the debut of Jeff Arevolo as Goose's official percussionist & 2nd drummer.
LISTEN NOW: July 9th, 2021 Sculpture Park, Denver, CO
The July 2021 Sculpture Park shows sold out quickly & marked the largest audience the band had played to at this point in their career – 5000 fans! Antics included a costume contest & getting their manager to play drums on stage.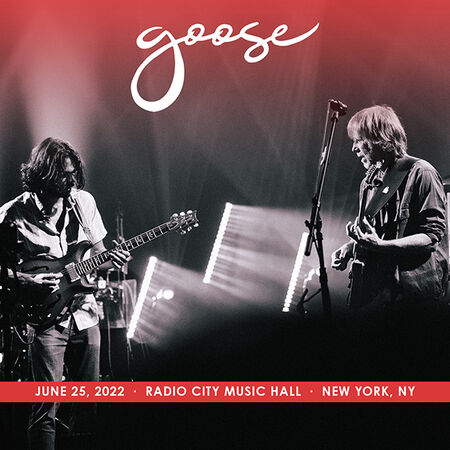 LISTEN NOW: June 25, 2022 Radio City Music Hall, New York, NY
As if a sold out run at Radio City Music Hall wasn't epic enough, jam-icon Trey Anastasio and indie-icon Father John Misty performed as special guests on the 6/25/22 show. Little did we know that this would soon lead to an ENTIRE TOUR of Trey Anastasio Band x Goose in Fall 2022!
WATCH NOW: August 18th, 2022 Red Rocks Amphitheatre, Morrison, CO
Check out Goose's debut performance to a sold-out crowd at the legendary Red Rocks Amphitheatre! nugs.net subscribers can watch the full show on-demand for a limited time at nugs.net/goosestreams.
Want to catch Goose live? Check out upcoming tour dates here.