Metallica
Black Box: Jun 30, 1993,
Tel Aviv, Israel
Feb 6, 2023
|
9:00 PM ET
|
LIVE HD VIDEO
This performance was recorded at Park HaYarkon in Tel Aviv, Israel, during the Nowhere Else to Roam tour, filmed with house cameras, and taken from a pair of Betacam tapes located in the Metallica Vault.
We're teaming up with The Metallica Black Box to bring back their Black Album Archival Livestreams series! Streaming for free and exclusively for nugs.net subscribers, we'll be re-airing the ten rare, Wherever We May Roam performances unearthed from the Metallica Vault last year. These aren't like the professional productions you see today; these original recordings are a true snapshot of the time, including video from Betacam tapes with the occasional camera dropout and raw soundboard audio. All content has been digitally transferred, and audio has been mastered by Reuben Cohen at Lurssen Mastering, but the standard definition charm remains.
Enter our subscriber giveaway for your chance to win exclusive Metallica prizes.
Show More
Show Less
Premium - Monthly
|
$12.99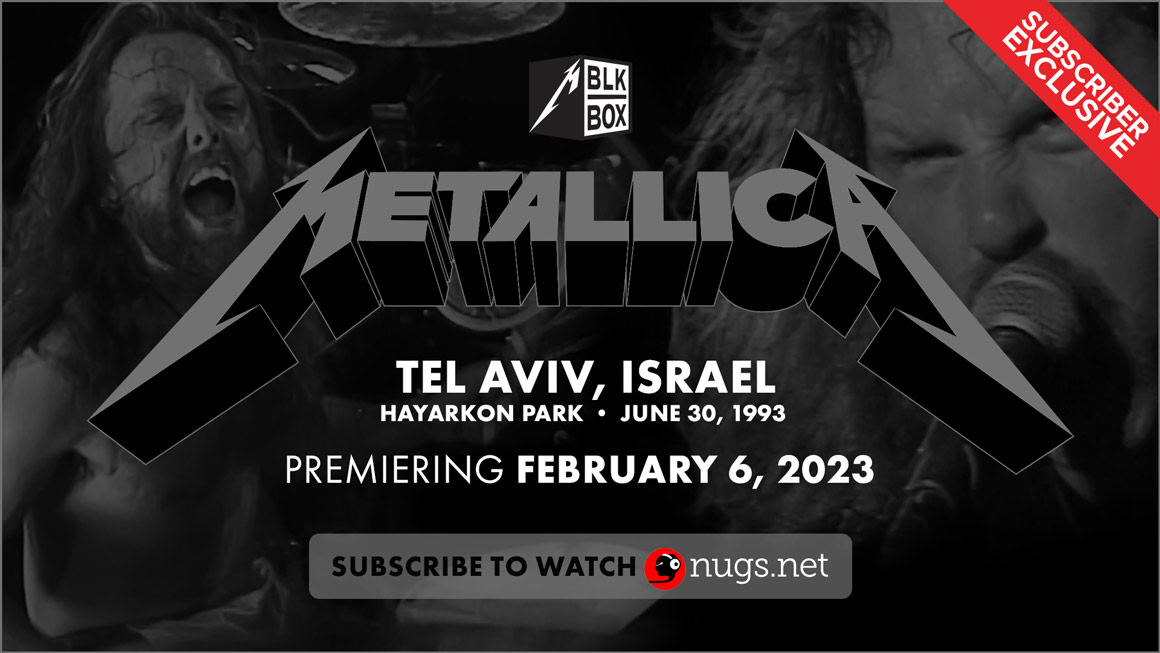 This livestream is exclusive to subscribers. Sign up to enjoy our unparalleled collection of concert recordings and watch this show at no additional cost.